Artists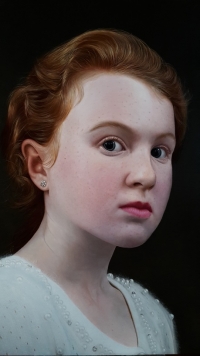 Born in Auckland in 1963, André Brönnimann spent his school years in Switzerland. He returned to New Zealand at 20 years of age.

A self taught painter, André won the Whanganui Telecom Art Awards four times with his surrealist acrylic paintings.
Since 2010, André's work has taken a different tack, focusing on photo realistic portraits of New Zealanders, particularly those with traditional ta moko (Maori tattoos).
Four of André's photo realistic works have been finalists in the Adam Portraiture Award, a biennial award promoting the best contemporary portrait painting in New Zealand. In 2016, André's oil painting of three "spiritual sisters" was chosen as the award winning portrait, and is now part of the New Zealand Portrait Gallery collection.
André lives in Whanganui with his wife and three children.