Artists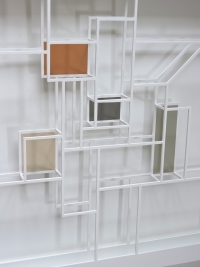 Kate Elder has a Bachelor of Fine Arts in sculpture from Dunedin School of Art.

After two years studying furniture making in Madrid, Kate returned to New Zealand, and currently lives in Paraparaumu Beach.

"My return to New Zealand provoked a newfound appreciation for my environment, the formation and idiosyncrasies of the landscape: permanent in a broader sense, yet in a constant state of flux. As much as we desire to control it geographically, politically and socially, our landscape is always changing - particularly dependant on our own physical and emotional perspectives."

Winner of the top award at the 2015 Mahara Gallery Arts Review, Kate's works are held in private collections in New Zealand, Australia and Spain.