Artists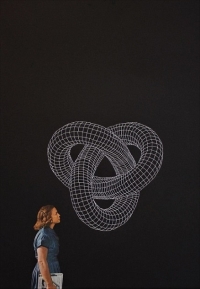 Born in Hawkes Bay, Claypole holds a Master of Fine Arts from Canterbury University School of Fine Arts (Christchurch) and a Bachelor of Design from Unitec Institute of Technology School of Architecture and Design (Auckland).
After seven years of lecturing in drawing at Whanganui UCOL, Claypole recently left teaching to pursue a full time career as an artist.
In addition to solo exhibitions in Christchurch, Auckland and Whanganui, Claypole has also participated in a number of group exhibitions and award shows.
In 2011, Claypole was the winner of the Carey Smith & Co Whanganui Art Award at Sarjeant Gallery.
In 2017, one of Claypole's hand stitched thread drawing and collage works was selected as a finalist in the Parkin Drawing Prize, New Zealand's premier drawing award.
Claypole's works are held in art collections across the country, including four works owned by the James Wallace Arts Trust.