Artists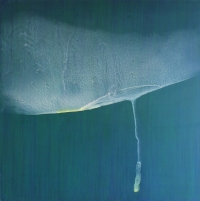 Born in 1964, Auckland based artist Rebecca Wallis holds a Masters in Visual Arts from Goldsmiths College of Art in London.
Rebecca's recent paintings explore the idea of suspense - "I'm interested in finding sense from my work that pushes and pulls me, as the viewer, work that provokes continuous curiousity."
A former winner of the Walker & Hall Art Award (2008), Rebecca's work has also been selected for a number of other significant national art awards, including the Wallace Art Awards (2015, 2014, 2009 and 2008), the Painting and Printmaking Art Awards (2012 and 2009) and the National Contemporary Art Awards (2011).
Rebecca's paintings are held in a number of important national art collections, including the James Wallace Arts Trust and the Walker & Hall collection.