Home

/

November 2016 - Elspeth Shannon - Strange Fruit
Previous Exhibitions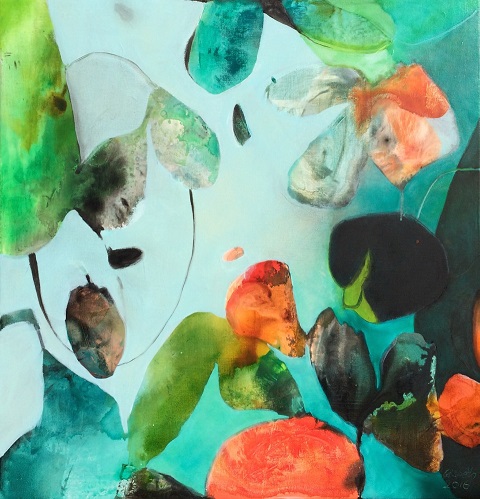 For the month of November 2016, ZIMMERMAN is exhibiting a new body of work by painter Elspeth Shannon. 
Elspeth Shannon: Artist's Statement
"This latest body of work deliberately plays with the slippage between representation and figuration. 
Paintings begin as a chance process with loose bold applications of paint and inks. Gradually, through building, destroying and painting over with more deliberate mark making, an underlying order begins to emerge and it's around here that the painting may start to suggest forms of plants or animals. 
It's as though I'm constantly altering and adjusting the visual framework of some invisible reality. 
Painting is very much about the process with the image being secondary to the making.  Eventually the feeling of visual anxiety is gone and the work is done. 
Unlike most of my previous work, each painting is completed with no initial idea or subject matter in mind. I celebrate the varied interpretation this process allows. 
It's an exciting 'white knuckle ride' that is challenging yet ultimately rewarding." 
* Elspeth Shannon holds a Bachelor of Fine Arts (Hons) from Massey University, Wellington.