Artists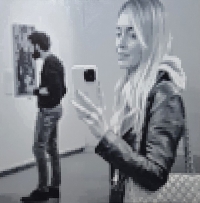 Born in Christchurch in 1976, Matthew Steedman holds a Bachelor of Fine Arts degree from Quay School of the Arts, Whanganui (1999).
Now based in Palmerston North, the artist is best known for his pixelated oil paintings.

The artist's first solo exhibition at ZIMMERMAN was "Grey Matter" in November 2023.