Home

/

April 2021 - Collecting Contemporary - Insight into a local private collection
Previous Exhibitions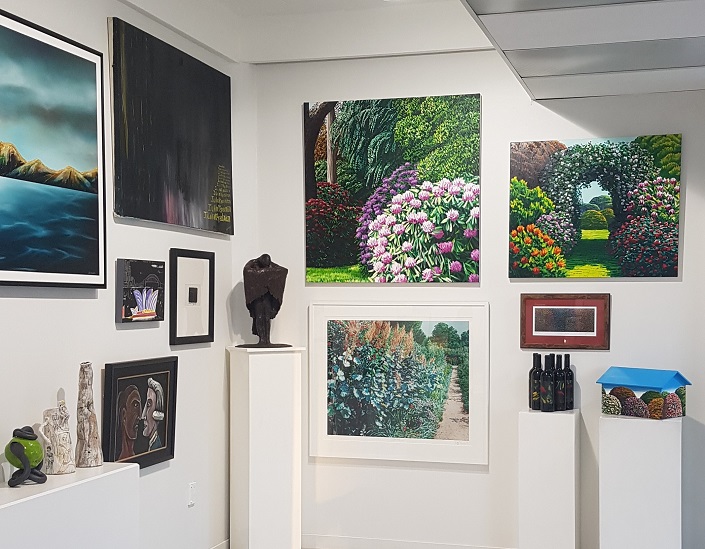 For the month of April 2021, ZIMMERMAN is delighted to present selected works from the private collection of a local art enthusiast, simply known as "SAS".


SAS is a local business owner who we've come to know well at ZIMMERMAN through a shared passion for contemporary New Zealand art.
SAS's collection of paintings, sculpture, photography and ceramics is both extensive and eclectic, and incorporates works by emerging, mid-career and established artists.
This is an absolute "must see" exhibition - with more than 100 works by more than 50 New Zealand artists.
While none of these works are for sale, we hope 
this insight into a "real person's" art collection will assist you in deciding how to begin, or expand, an art collection of your own – and we're happy to help with any questions you have. 
The images below are just a taste of what is in store for you this month - come take a look!  
 Gallery hours are 11am to 3pm Thursday to Sunday