Home

/

June 2020 - Vicky Lord - Beneath the Surface
Previous Exhibitions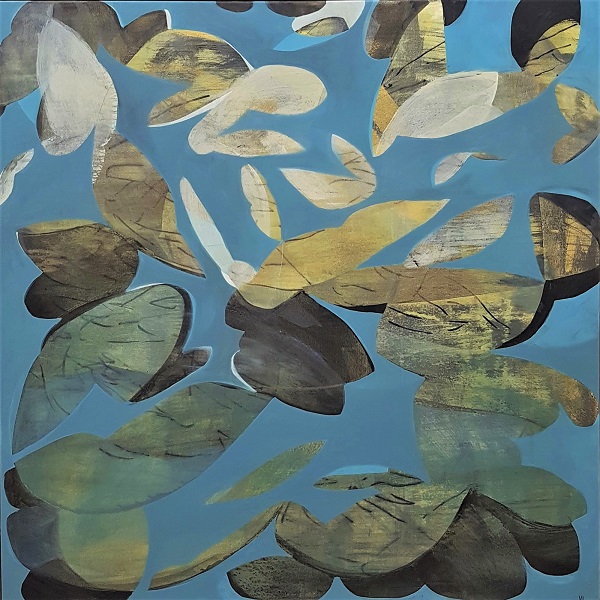 For the month June 2020, ZIMMERMAN is delighted to present Beneath the Surface – an exhibition of paintings by Vicky Lord. 
Vicky Lord: Beneath the Surface 
Vicky Lord's artistic practice reflects on current events and social concerns.

This exhibition, begun as a response to coral degradation and destruction, has translated into a deeper reflection on the impact of humankind, while expressing hope for a new direction.

"There will be many who use their positions in politics, commerce, activism or other channels to bring about change. I've chosen to use my paintings to talk about important issues, and to share some of what is going unsaid."

"Our oceans are suffering. A silent suffering of imbalance. Coral reef bleaching is just one of the red flags the ocean is putting up, and we need to take notice and action. And I say 'our' oceans, not to be possessive, but to claim responsibility - both for the damage, and for the change needed to positively affect this defining challenge of my generation."

"What has transpired, in the creation of these works, is a deep exploration of my own core. A need for carefully managed well-being and balance in a human sense, that is no different to that of our oceans."

The resulting exhibition is a performance of sorts, a playful dance of biomorphic shapes, softly buoyed and brought to light from watery depths. A calming choreography of colour and form, the collected nine works are a celebration of life, and an expression of hope for our future.

Exhibition runs until 28 June 2020


About Vicky Lord

Vicky Lord's background as a designer is evident in the graphic qualities of her paintings.

A graduate of Massey University School of Design (BDes, First Class Honours), the Auckland-born and raised artist now lives in New Plymouth with her husband and two young children.