Home

/

March 2022 - Atlantis - new sculptures by Fran Dibble
Previous Exhibitions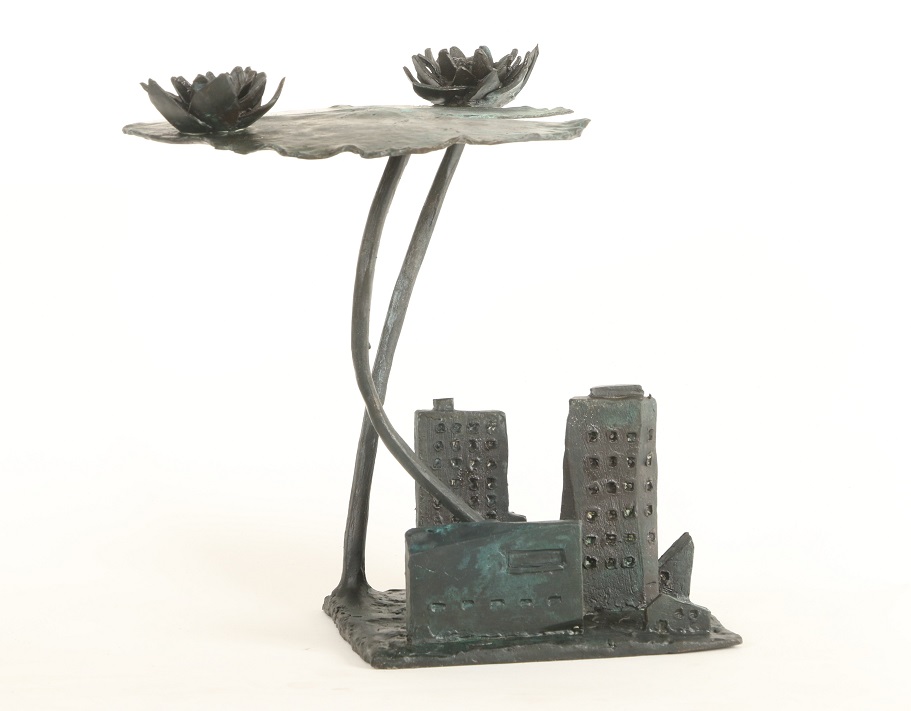 This month ZIMMERMAN is delighted to present Atlantis: a new series of sculptural works by Fran Dibble.

With nine works cast in bronze, and a single sculpture in cast iron, the Atlantis works portray an underwater world in which, in response to rising seas, nature and the human spirit adapt and carry on.



Atlantis - artist's statement

"The works in the Atlantis exhibition are a natural extension of an earlier series, The Beautiful Destruction.

The Beautiful Destruction series followed from my exhibition of the same name at Te Manawa Art Gallery in 2016.

That exhibition comprised a selection of multimedia sculptural forms, arranged at eye level on a large plinth, and a series of large paintings.

The Beautiful Destruction was certainly themed around the issues of climate change – one of the big events of our age – but the artworks, then and now, are intentionally from an objective standpoint. They do not attempt to preach, protest, or make a call to action. It is more about observations, seen from a position of wonder, awe and even with an admiration of the beauty of the events unfolding.

The first small sculptures I created after that exhibition are like small fairy tales. They depict landscapes where people have built houses and gardens on precarious branches and out-struts, or where seedlings are springing new life amidst piles of debris.

In the Atlantis works the battle against rising tides has been utterly lost and instead the cities are completely submerged underneath lily pads. But although it might seem all doom, these are not meant as apocalyptical warnings, but more visions of hope and adaptation."

Fran Dibble (2022)

Exhibition runs until 27 March 2022 – gallery open 11am to 3pm Thursday to Sunday.