Home

/

March 2023 - RABBIT: a group exhibition
Previous Exhibitions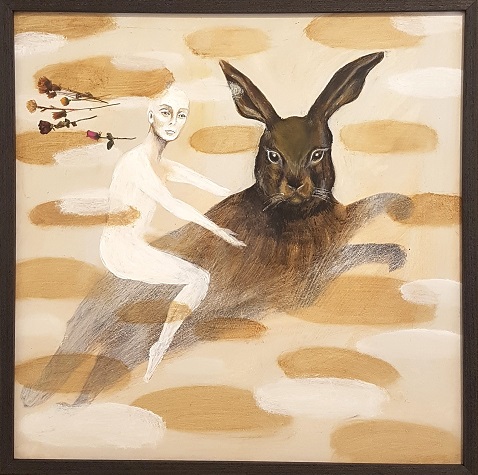 The Chinese lunar calendar marks 2023 as the Year of the Rabbit.

For Chinese the rabbit symbolizes longevity, peace, and prosperity.

In New Zealand we have a more mixed response to the long-eared creatures; for some they are the cute fluffy bunnies of folklore, film and storybooks, for others they are cherished domestic pets, while to members of the farming community they are exasperating pests.

This month's exhibition brings together the works of 10 artists in response to the theme RABBIT.

Some of the works are playful and humorous, while others are more sombre and thought-provoking. The works range in size from petite wearable art, to a bronze sculpture more than 2 metres tall.

So there's something for everyone in this month's exhibition - be sure to stop by Zimmerman Art Gallery this month to take a look! Gallery hours are 11am to 3pm Thursday to Sunday; exhibition runs until Sunday 2 April.


Featured artists (in alphabetical order):
- Brett a'Court - oil painting on canvas
- Cam Munroe - mixed media painting on shadow cladding
- Deano Shirriffs - mixed media painting on circular board
- Lee-Ann Dixon - three oil paintings on canvas
- Leigh Anderton-Hall - earthenware clay sculpture 
- Michele Irving - textile sculpture & four textile brooches
- Naga Tsutsumi - charcoal drawing on paper
- Paul Dibble - large and four model sized cast bronze sculptures
- Rachael Garland - two mixed media paintings on board
- Tony Rumball - large and two small oil paintings on canvas