Home

/

September / October 2021 - MILBANK: Art from WHMilbank Gallery, Whanganui
Previous Exhibitions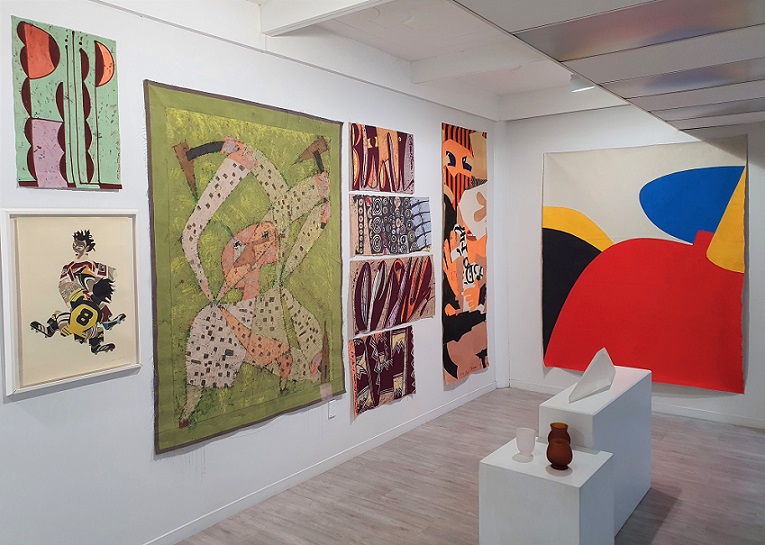 Throughout September and October ZIMMERMAN is delighted to present an eclectic selection of art works from WHMilbank Gallery in Whanganui.


Beneath the following installation images is Bill Milbank's introduction to this extraordinary exhibition.
"Recently I was invited by Bronwyn Zimmerman to put together a body of work from my gallery to mark my many years of engagement with art in this region. Here is the result: a full gathering of groups of work that I hope presents aspects of the WHMilbank Gallery stockroom.


Those who curate generally either refine their selection to a few well-chosen works that get to the heart of the matter, or load the decks with a multitude of works that talk intimately with each other. I most often find myself falling into the latter camp, and this gathering of works is no exception.


I began as Exhibitions Technician at the Sarjeant Gallery in Whanganui in late 1975, and in 1978 I was appointed Director. Over 28 years I was very involved in the arts locally and nationally. During the late 1990s I was responsible for managing the design process for extensions to the Sarjeant Gallery and am delighted that it is of great credit to all of those who have driven the project to this exciting point.


I left the Sarjeant Gallery early in 2006, and WHMilbank Gallery came into being at the beginning of 2007. Until late in 2010 the gallery was at 17 Taupo Quay, then relocated to 2B Bell Street to occupy the Ancient Order of Druids Lodge – a significant Whanganui heritage building. From there I have maintained my programme of regularly changing exhibitions of local and national art, curating a variety of theme based shows and solo shows of work by selected artists.


The major focus of my large stock room was and continues to be New Zealand's most significant expressionist painter Philip Trusttum and the walls are bedazzled with changing examples of his vibrant loose canvases. I am exploring ways in which this space can serve the artist well into the future.


I hope and trust that you will find this show of interest and that you may, as time allows, visit Whanganui and my gallery."

Bill Milbank, September 2021